Gift certificates
We offer gift certificates for paintball or for a certain amount of money, or for basic kits for a certain number of participants. Like they don't pay extra for anything. You can throw a certificate for 500/1000/2000 UAH, or for example for 5-10-15 participants for basic sets. Or any certificate you just don't want.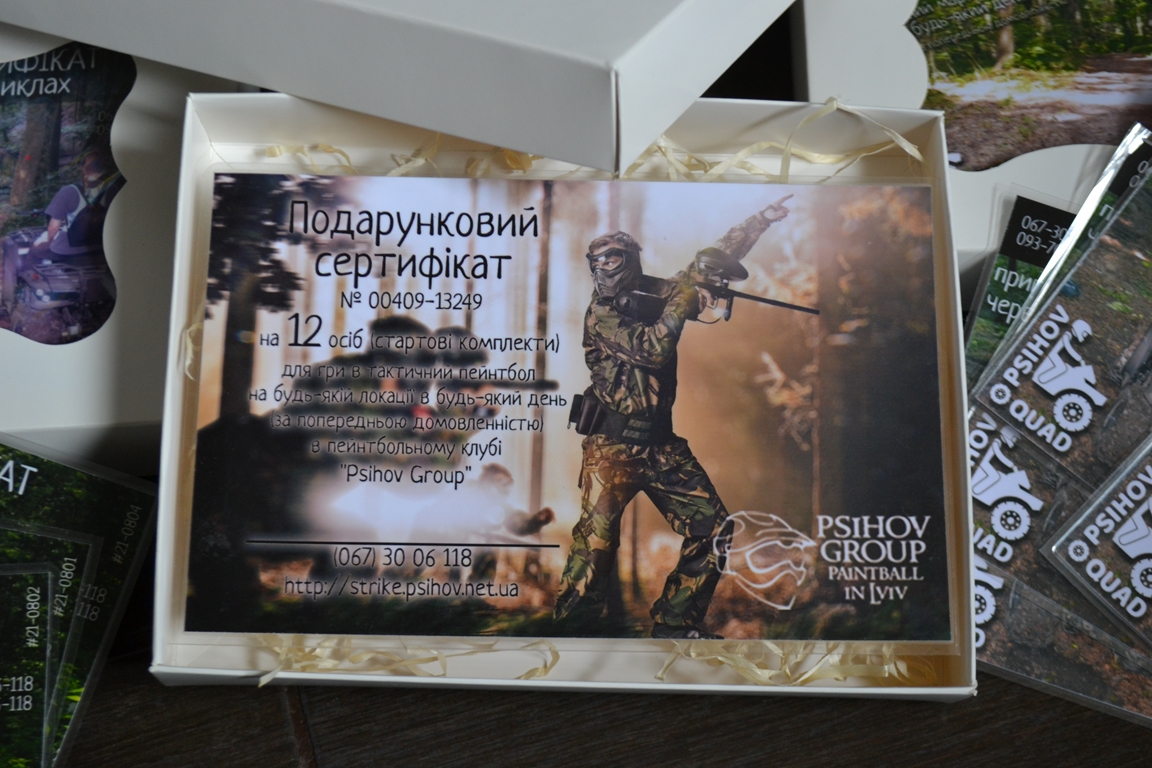 Certificates have no expiration date limit. All our competitors will offer you a certificate, which in a month, or at best - in six months will burn. Can you imagine? In our opinion, this is unfair, and therefore we have waived the time limits of our gift certificates in general. That is, you can use our certificates the day after its purchase, and you can in 5 years. Because we really love and respect our customers, not treat them as a statistical source of cash.
And we will beautifully pack the certificate for you in a gift box. And by the way, you do not pay extra for the certificate. Like everyone else. When you buy a certificate from us, you pay purely for the services. Yes, we are the best, thank you).